He speaks …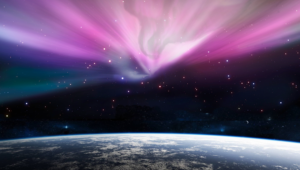 For the word of God is living and powerful, and sharper than any two-edged sword, piercing even to the division of soul and spirit, and of joints and marrow, and is a discerner of the thoughts and intents of the heart. And there is no creature hidden from His sight, but all things are naked and open to the eyes of Him to whom we must give account.
"Then Moses said to the sons of Israel, "See, the Lord has called by name Bezalel… He has filled him with the Spirit of God, in wisdom, in understanding and in knowledge and in all craftsmanship…so as to perform in every inventive work. He also has put in his heart to teach, …He has filled them with skill to perform every work …"
"The brethren immediately sent Paul and Silas away by night to Berea, and when they arrived, they went into the synagogue of the Jews.  Now these were more noble-minded than those in Thessalonica, for they received the word with great eagerness, examining the Scriptures daily to see whether these things were so. Therefore many of them believed, along with a number of prominent Greek women and men."
"Be diligent to present yourself approved to God as a workman who does not need to be ashamed, accurately handling the word of truth.
"But whoever keeps His word, truly the love of God is perfected in him. By this we know that we are in Him. "
"So then, those who had received his word were baptized; and that day there were added about three thousand souls. They were continually devoting themselves to the apostles' teaching and to fellowship, to the breaking of bread and to prayer. Everyone kept feeling a sense of awe; and many wonders and signs were taking place through the apostles."
"The word of God kept on spreading; and the number of the disciples continued to increase greatly in Jerusalem…"